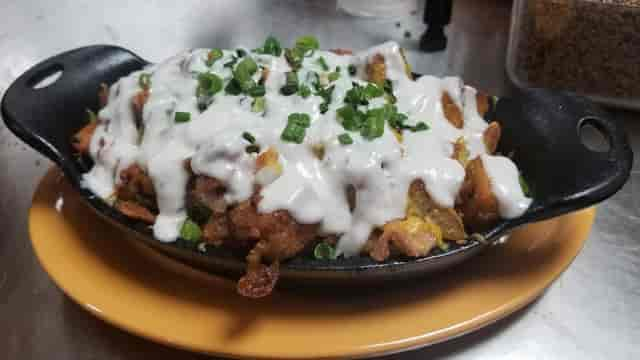 J&M Diner
The way things used to be
PAST, PRESENT & FUTURE


In 1998, we came to Old Path Village in Framingham to open J&M Diner. Originally a donut shop, with barely any equipment, we knew right away we had our work cut out for us. We had a vision of what we wanted it to be and immediately began to work winning the hearts and appetites of Metro West and beyond.

On March 11, 2017 everything changed. Our little diner that could, along with other businesses, burned down. It was completely destroyed beyond repair, including all our personal family photos. This space, that we had for 20 years was our second home and our families livelihood. We were devastated, as you could imagine. Within hours, we felt the support from family, friends and our devoted customers.

The support from everyone has lifted our spirits and made us all want to get right back to business. It was di cult finding the right space, but we are overjoyed with what we found. We are so proud of our diner and we love wearing our PJ's and serving our yummy food to you with a smile. Most importantly, we love and appreciate our customers and can't wait for the bright future ahead.

Thank you for all your support and enjoyment of our Mom & Pop diner. We love watching your families grow up as much as we've enjoyed watching our own.
Get on the Waitlist
We do not take reservations, but you do have the option to add yourself to our waitlist here. Please only add yourself to our waitlist if you plan on coming in within the quoted wait time. We reserve the right to remove any name from the list that do not follow these guidelines.


Want a pick me up?
Come check out our nitro cold brew or cold brew iced coffee!
PHANTOM GOURMET VISITS J&M DINER!
Framingham
50 Worcester Rd Rt. 9E
Framingham, MA 01702

Located in the back of The Plaza!
Open every day except Christmas day!
* We do not take reservations
Hours
Monday - Sunday:
7:00 am - 1:00 pm