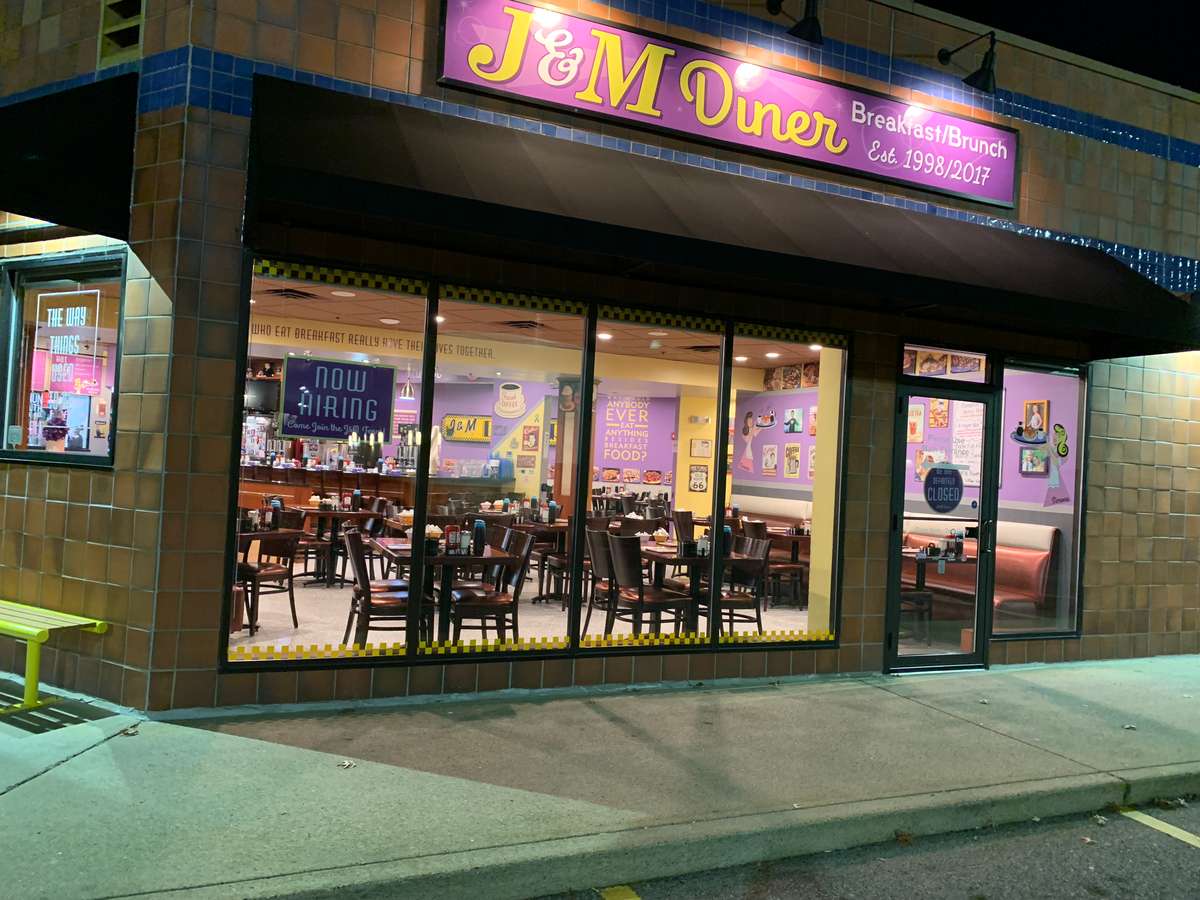 About Us
Our Family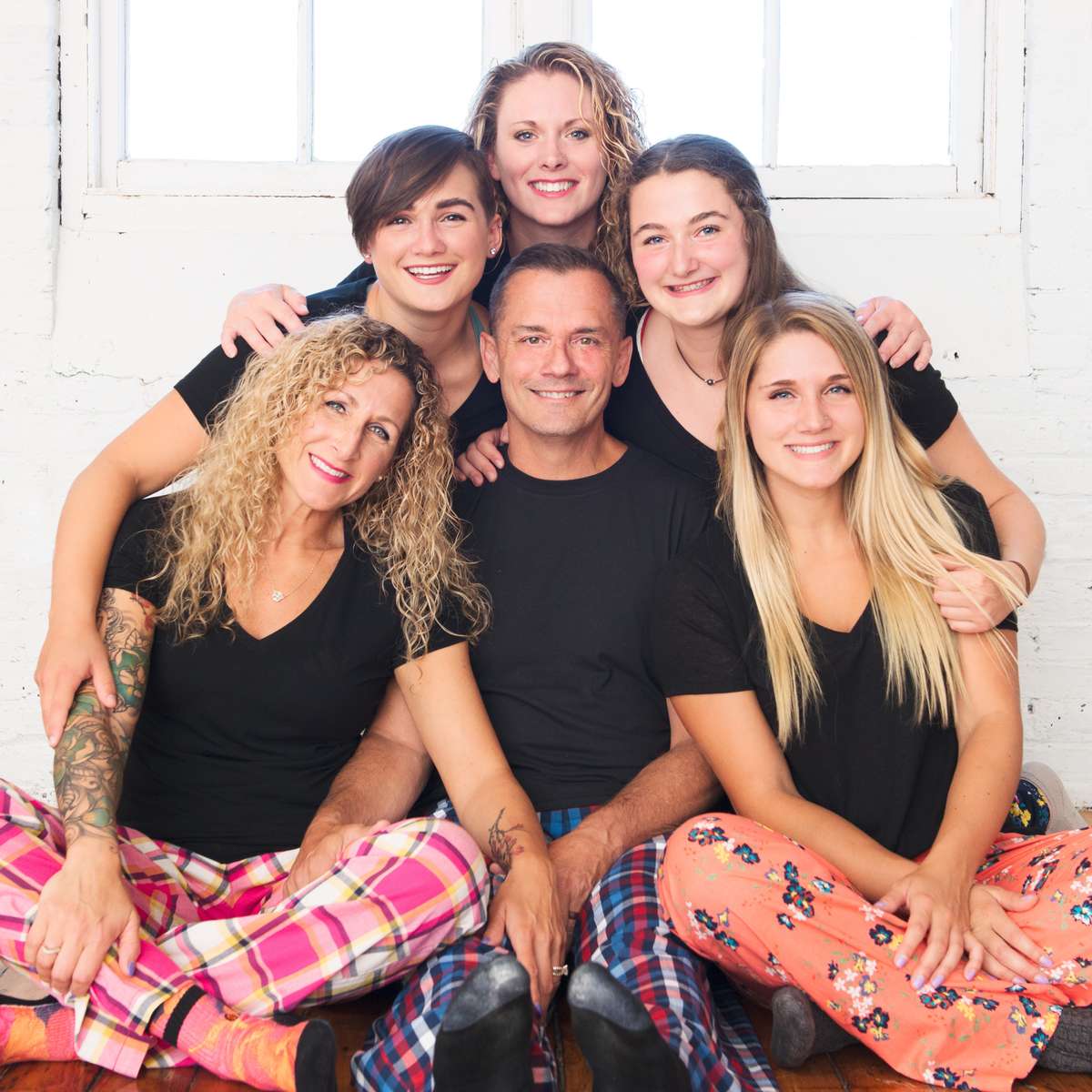 The "J" stands for our oldest daughter, Juliana, who recently graduated from Bridgewater State University and the "M" stands for Mihlan, our 2nd daughter, who recently graduated from Bancroft School of Massage Therapy in Worcester. Our youngest daughter, Simone, came along after we were already incorporated, so we decided to dedicate Simone's name to our waitress girl's dress on our T-Shirts and as of recently, named our counter after her. We are extremely proud of our smart, strong and beautiful girls. They are a huge part of our lives and success.
Dave grew up in Wayland and enjoyed spending time visiting different diners with his father who was in the trucking business. This is where Dave got his first taste of his future career. The atmosphere and the community drew him in and he was caught with the diner bug ever since. His restaurant career began in the early 70's at the Villa and the Wayland House where he worked his way up through the industry. To further his knowledge, he attended and graduated with the 1st class of Minuteman Tech School in Lexington as a Culinary Arts major. Shortly after, Dave received his degree in International Hotel and Restaurant Management from Florida International University. He started to work at both the Bay Tower Room and the Ritz Carlton in Boston. Later on, Dave was presented with an opportunity to run a private resort in the Bahamas for 12 years called the Abaco Inn. After returning to the States, he was a Pastry Chef for "Jo's" of Palm Beach and owned a bakery in Florida (even Barbara Walters, Ted Kennedy and the B52's loved his food). Before opening J&M, Dave owned The Rotary Landmark Restaurant in Westborough for over a decade. Then, he met Karen….. and the rest is history!
Karen is a Framingham native who grew up a stones throw away from the original J&M diner. Karen owned a successful nail salon called "PersoNAILities" for many years as well. She studied Vocal Performance at Berklee College of Music in Boston and for over 25 years she had a successful career as a professional singer. Most of those years were with "Night Shift," a band that was named VH1's busiest bands in the country. Karen has performed all over New England, NYC, Miami, Palm Beach and the Bahamas and was featured on International Commercials, recordings on TV, magazines and radio. She has since left that industry full-time, to focus her energy on family, CrossFit and of course, the Diner. She hopes to write and record more in the future.
Libby is not just our General Manager, she is our official 4th daughter, bestest friend, and aunt/sister to our kids. Libby is also a native of Framingham. She attended Johnson & Wales and has been with us since the beginning in 1998. We've had the honor and pleasure of watching her grow from a young girl, to the woman she is today, and now a phenomenal mother. We love our "Little Man," Owen, who has has now taken over Simone's "Kids Korner" menu. We are so fortunate to have her part of the Diner and part of our lives.
PAST, PRESENT & FUTURE


In 1998, we came to Old Path Village in Framingham to open J&M Diner. Originally a donut shop, with barely any equipment, we knew right away we had our work cut out for us. We had a vision of what we wanted it to be and immediately began to work winning the hearts and appetites of Metro West and beyond.

On March 11, 2017 everything changed. Our little diner that could, along with other businesses, burned down. It was completely destroyed beyond repair, including all our personal family photos. This space, that we had for 20 years was our second home and our families livelihood. We were devastated, as you could imagine. Within hours, we felt the support from family, friends and our devoted customers.

The support from everyone has lifted our spirits and made us all want to get right back to business. It was difficult finding the right space, but we are overjoyed with what we found. We are so proud of our diner and we love wearing our PJ's and serving our yummy food to you with a smile. Most importantly, we love and appreciate our customers and can't wait for the bright future ahead.

Thank you for all your support and enjoyment of our Mom & Pop diner. We love watching your families grow up as much as we've enjoyed watching our own.